Vincent van de Wijngaard celebrates Monsieur Louis Vuitton's 200th birthday.
Two hundred visionaries participated in this huge birthday celebration created a new piece shown worldwide at Louis Vuitton's shop windows, and are auctioned.
Louis Vuitton's legacy of travel, innovation, creativity and the very first trunk he made are the starting point for something new.
Vincent is a traveler, a seeker, but foremost, a storyteller. His projects have since taken him to more than seventy countries, fostering an appreciation and familiarity with diverse cultures that lends a unique international perspective to his work.
We took this perspective as a starting point to create a box full of treasures. You have to be on the right spot, to see the graphic representation of the Louis Vuitton Trunk as a 3-dimensional object: You can say, "I was there"
This customized poplar wooden box is handmade by the Louis Vuitton 
The box contains a

portfolio

consisting of twenty-five unpublished photographs that were important for Vincent's development as a photographer.
The box also includes a collection of vintage artifacts:
a stereo view card of cliffs above Deir-el-Bahri leading to Luxor (c1900), a postcard of Bedouins praying (c1950), an original envelope from Cairo Winter palace from 1923 shortly after the Tomb of Tutankhamen was discovered, an original map (c.1870) showing the routes taken by Dr. Livingstone and explorers discovering Central Africa, an original newspaper clipping reporting the missing of Dr. Livingstone, a match book from the famous 'The Zanzibar Café' in NYC, a vintage hotel label from Hotel Cornavin, Geneva and a vintage stereo view card of Edgar Allen Poe's home in New York.
"I'm fascinated by these fragments of history as stories behind objects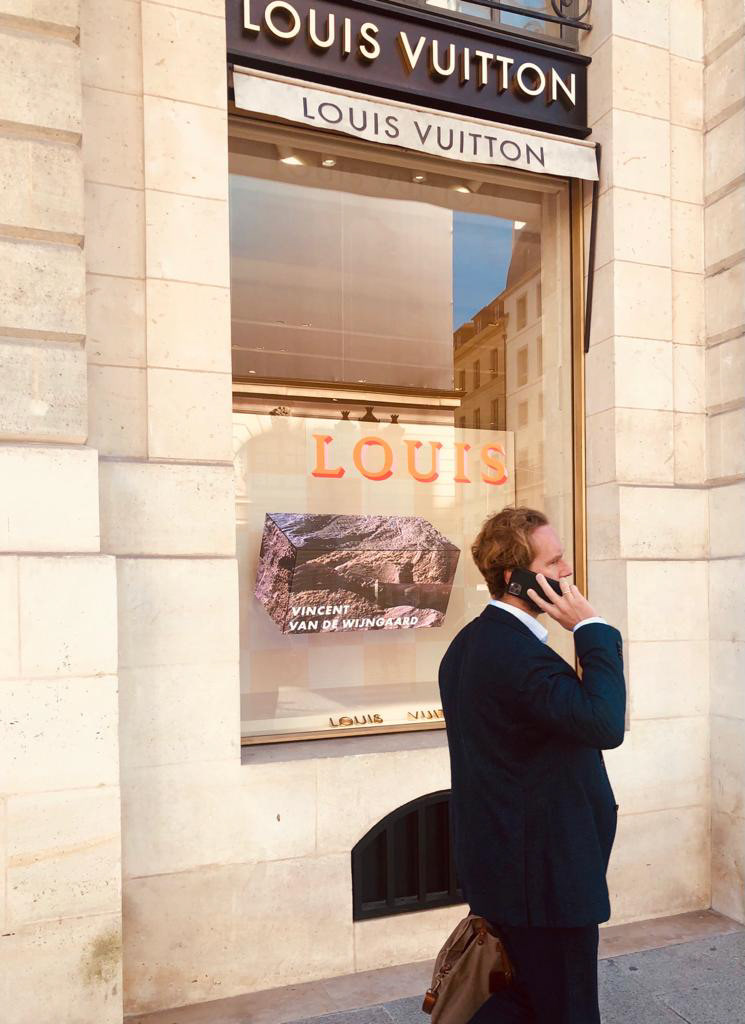 You can listen what Vincent has to say about his work
in this inspiring episode from the Creative Blood podcast: